Michał Wojtarowicz
I'm a Polish photographer based in Barcelona (ES) but open to work anywhere around EU.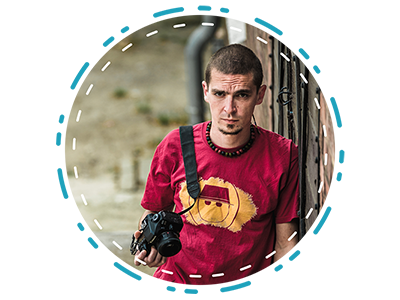 oczajdusza (Polish, old-fashioned) «rogue, rascal, knave» For many years I've been working and cooperating with various cultural institutions in Poland (such as: Kana Theatrical Center, Castle Opera, National Museum in Szczecin, Stepnica Communal Culture Center), working as freelance graphic designer and finally as a hobby musician and actor. This experience has developed a special sensitivity in me that paid off in photography. For the last few years I've been earning skills in social documentary photography, theatre photography: performances and festivals (ex. Bonds of Culture, Kontrapunkt), as well as photographic coverage of concerts, cultural events, exhibitions and art workshops. Since 2018 I've started to work with many musicians from various countries and in different places (such as Barcelona, Basel, Brussels…) In my work I always seek for emotions and try to catch the specific moment which is an integral part of any performance, concert or the process of learning.
Contact me
if you are in need of photo sessions, photo coverage of your events, concerts, performances and others! I would gladly work with you!